Printing Rollers
Specialists in rollers for Label and Web Offset Presses
We specialise in Narrow Web Rubber Rollers 30" and smaller for various applications, including:
Label Press Rollers
Web Offset Printing Rollers
Plastic UV and Flexo Converting
Converting and Packaging Equipment
We can also supply forwarding and slow down rollers (and slow down segments) for web presses.
Complete precision engineering service including CNC, Milling, Drilling, Turning, Grinding and slotting by our highly skilled engineers.
Rollers manufactured complete.
Label Printing:
Press manufacturers include:
Nilpeter
Mark Andy
Edale
Focus
Arsoma
Arpeco
Edale
Etipol
Gallius
Gidue
KDO
Kopak
Lintec
MPS
Web Offset Printing:
We can provide forwarding and slow down rollers and segments as well as Rilsan covered rollers for the major web press manufacturers, including:
GOSS.
Man Roland (i.e. Lithoman).
Harris.
Muller Martini.
Ryobi.
Planeta.
Rotaprint.
Drent.
Timson.
Rilsan® Rollers:
Rilsan® roller covering (often referred to as Nylon or plastic) is specified by such press manufacturers as Heidelberg, Roland and Goss. Many presses benefit greatly when their old copper or chrome coated rollers are recovered with Rilsan®.
Substantial savings can be obtained by recovering worn out steel knurled rollers in Rilsan®, against that of new replacement rollers.
Only original Rilsan® powder is used (as specified and supplied by all leading press manufacturers). Beware of imitations.
We offer an exchange service for Heidelberg Z Rollers for the following presses:
SM102.
SM74.
SM72.
MO.
GTO 52.
GTO 46.
and Sork all sizes.
Advantages include:
Saves you money.
Longer life.
Abrasion, wear and solvent resistance.
Not affected by inks, damper and wash up solutions.
Resists ink build up.
Extends life of wash up blades.
Improved print quality.
Potential to run press at higher speeds.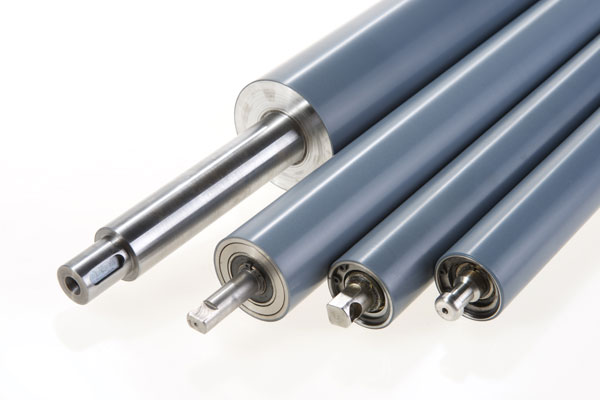 All information on this website is intended for general information. For a recommendation on a specific application, please Contact Us.