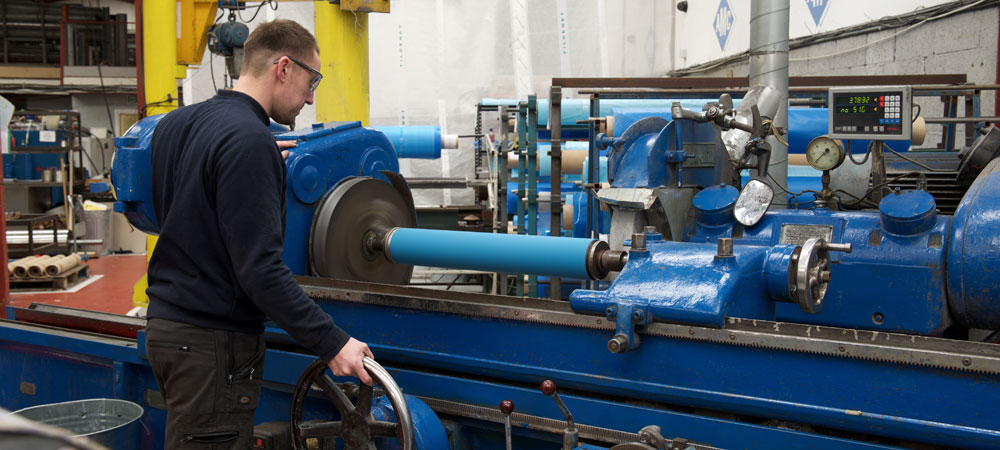 About Us
Comprehensive repair, recovery and fabrication service, catering for a diverse range of industries
Our roller recovery and fabrication service offers the 'as new' repair and recovering of rollers (and fabrication of components) for a range of applications and industries:
from print to packaging and converting,
wood and metal processing to PCB manufacture,
pharmaceutical to automotive
and even sewage treatment machinery.
Our roller recovery service is a high quality and reliable service, whether it be the need to recover a worn-out roller or produce a new spindle, we can offer you advice on your requirements and provide you with a rapid turn around. This is why when a customer switches to us, they return again and again.
Why waste your money on new replacement rollers, when you can refurbish your existing worn (or damaged) rollers to 'as new' condition, at a fraction of the OEM price.
Why choose AMC?
Fast turn around.
Custom rollers to your specification.
No need to hold spare rollers.
Precision engineered.
Save money.
Investment in the latest technology.
Highly skilled engineers.
Precision Engineered Rollers and Components:
All rollers are precision machined to either your detail drawings or using your existing rollers as pattern.
Our service can also include simple assembly work, such as pressing on bearings, gears or other shaft fittings.
Why not enhance the design of a current item?
We can repair damaged components and even 'reverse engineer' components, producing a specification for the manufacture of an identical item, or improving / enhancing the original design.
Customer diversity
We service the needs of a diverse range of industries, from the automotive to food processing & handling, finishing to printing.