Compounds
It doesn't matter whether your item is manufactured from polyurethane, nitrile, silicone or EPDM for application onto steel, alloy or carbon fibre cores. WE DO IT ALL!
Have you got a specific requirement?
It doesn't matter whether your item is manufactured from nitrile, silicone, EPDM, for application onto sheet, alloy, carbon fibre cores, we do it all.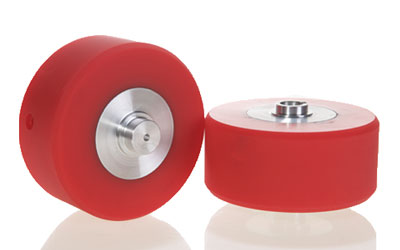 Polyurethane (PU)
Polyurethane rollers are extensively used in the production, conversion and conveying of film, foil and paper as well as the food processing and packaging industry, while other polyurethane rollers are produced for use in sewage treatment machinery! Polyurethane is a very versatile material, with excellent cut and abrasion resistance and superior load bearing characteristics, though continuous working temperatures of 80oC or more should be avoided.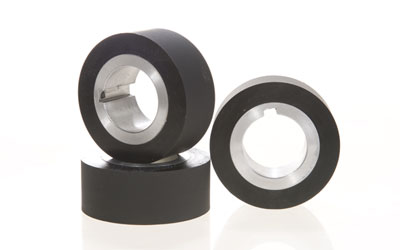 Rubber
A comprehensive range of rubber (synthetic) compounds are available for the re-covering of your rollers. Selecting the correct rubber compound to use is essential, especially where solvent or chemical attack is a consideration. Failure to select the correct rubber compound is often a factor in the failure or reduced life of a roller covering.
EPDM.
Nitrile / Neoprene.
Hypalon.
Carboxylated Nitrile.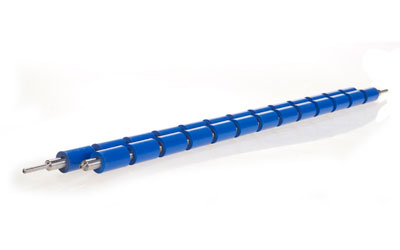 Silicone
Silicone combines excellent temperature resistance (up to 220oC) with superior release properties. The unique combination of silicone formula and bonding system used in the re- covering of your rollers, allows us to provide you with highly specified silicone rollers for specialist applications where others have failed. Silicone also retains its physical properties at extremes of low temperature (-40oC.) which makes it suitable for use in cold food processing and packing lines.